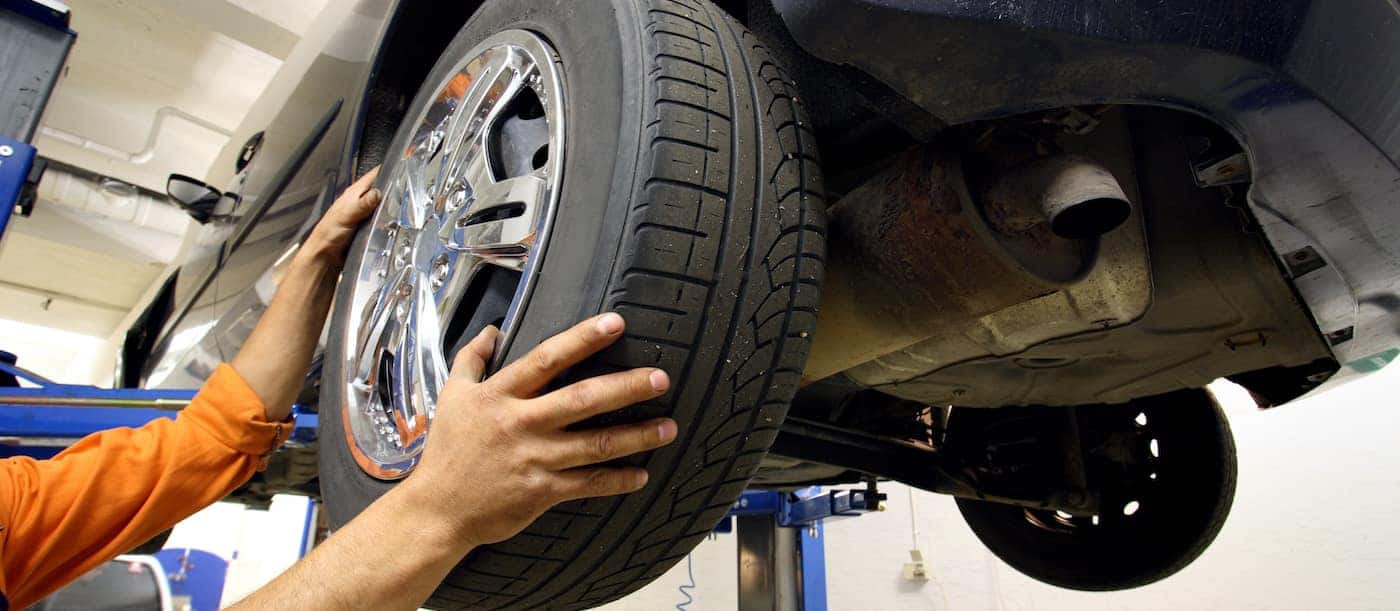 Along with the oil change, tire rotation is one of the most important regular BMW service tasks. Although it's quick and easy to entrust this job to a trained expert, we understand why some drivers in the East Greenwich area want to know how to do a tire rotation at home. We've put together a short and simple guide, so you can get started today!
---
---
Know Your Tire Position and Rotation Pattern
Knowing how to rotate tires correctly is at least as important as knowing when to do so. If you drive a model with xDrive AWD, check your owner's manual to get the recommended rotation pattern.
With front-wheel drive vehicles, you'll move the front tires to the back of the car, and vice versa. Move the rear-left tire to the front-right position, and the rear-right tire to the front-left. On rear-wheel drive vehicles, you'll do just the opposite; switch the sides of the front tires when you move them back.
Rotating Your Tires: Step-By-Step
So, you've checked out your owner's manual and you're certain that you know how to rotate your tires the right way. Next, you'll gather up the necessary supplies and tools, including a lug nut wrench and a set of car jacks.
Make sure that the parking brake is engages
Go around to each wheel, and loosen the lug nuts without removing them entirely.
Lift up each wheel with the car jack, placing the accompanying jack stand underneath.
Go around to each tire and remove it. It's a good idea to refill your tires to the recommended pressure at this time.
Rotate your tires according to the appropriate pattern, and tighten the lug nuts by hand as you go.
Lower each jack stand. Once the car is back on the ground, go around and tighten each bolt using your lug wrench. Work in a star pattern to ensure even tightening.
Why is Tire Rotation Necessary?
Tire rotation is a necessary component of your maintenance schedule, no matter what kind of car, truck, or SUV you drive. That's because your drivetrain configuration and your driving habits will impact the kind of wear and tear that your vehicle accrues on the roads of Providence and Cranston.
Since your tires will tend to wear down at different rates, rotation is necessary in order to maximize and equalize their lifespans.
How Often to Rotate Your Tires
For a precise estimate of how often to rotate your tires, it's never a bad idea to check your owner's manual. Unable to do so? Check the guidelines below:
FWD or RWD: When only two of your vehicle's tires are receiving power, a tire rotation interval of roughly 5,000-7,000 miles is usually sufficient.
All-Wheel Drive: The tires on all-wheel drive vehicles can wear out more quickly. Rotate them every 3,000 to 5,000 miles to minimize the differences between them.
Schedule Service or Pick Up New Tires at BMW of Warwick?
Need to schedule a quick tire rotation today? Perhaps you've read the writing on the (tire) wall, and you need to pick up a new set! It's easy to make an appointment online or find what you need at our parts department.
Interested in learning more about DIY car care while you're here? Start by learning the recommended BMW tire pressure, how to jump start a car with a dead battery.