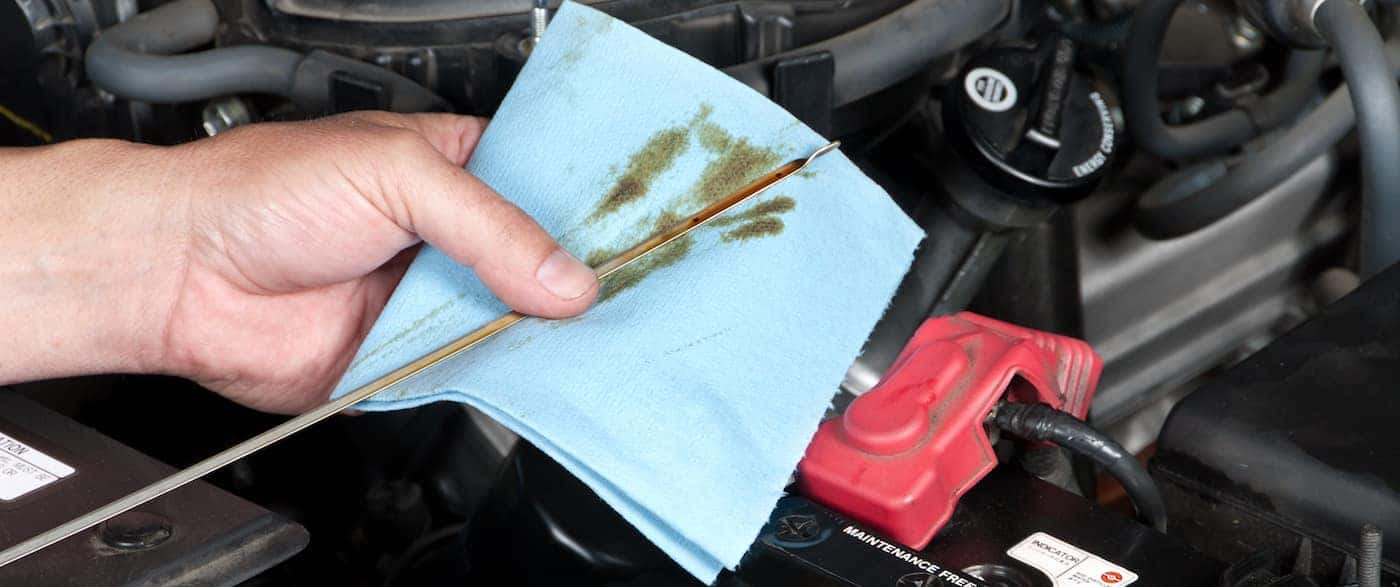 If you're like most Cranston area BMW drivers, you love your car and want to keep it well-maintained. As with any model, regular oil service is an absolute necessity. Even though a luxury vehicle's oil change price will often come in above $100, you're not going to trust just anyone to change the oil in your BMW. Nor should you! The specially-trained technicians at BMW of Warwick know how to treat your vehicle with the tender loving care it needs, and we offer rotating service specials to help you keep your BMW oil change costs low.
Still, you probably have questions: How much is an oil change for a BMW, exactly? Where can I get a BMW oil change near me? No matter what you need, the BMW of Warwick service center has you covered.
---
---
How Much Does a BMW Oil Change Cost?
How much an oil change for a BMW costs can depend on the model and the dealership. Last year, the average price nationally for a BMW 328i was between $149 to $174. However, if your BMW is less than three years old and still under warranty, oil changes are included with your No-Cost Scheduled Maintenance plan, also known as BMW Ultimate Care.
How much does a BMW oil change cost after the first three years of ownership? Less than you might expect, as long as you stick with BMW of Warwick. It might be tempting to cut corners after your BMW Ultimate Care expires, but doing so will only hurt you in the long run. Instead, take advantage of the rotating service specials and Value Service opportunities at BMW of Warwick.
Why Should You Schedule BMW Oil Changes with a Dealership?
Independent and third-party technicians simply don't know your BMW as well as the continuously-trained, BMW Certified staff at BMW of Warwick. Here's why you'll always want to schedule BMW oil changes with experts you know you can trust:
Authorized BMW service centers are equipped with the latest diagnostic tools and technologies, so we can catch issues before they cost you.
Our highly trained staff has experience with all of the latest BMW features and controls. We also have years of experience on pre-owned BMW models. That means no one knows your vehicle's needs better than our team.
Oil changes may be covered as part of BMW Ultimate Care. No third-party technician can honor your complimentary service plan, but we can.
We carry out all oil changes with Original BMW Engine Oil and genuine OEM replacement parts. These are the only products that can ensure your vehicle performs as intended for years to come.
How Often You Should Get a BMW Oil Change
Most other auto manufacturers recommend changing the oil in their vehicles every 3,000 to 5,000 miles. A BMW oil change, carried out with the proper synthetic oil, may last for up to 10,000 miles. The less frequent need for maintenance cuts down the BMW oil change cost. However, if you regularly make the most of your BMW X3 towing capacity, or you often drive off-road, you may want to consider more frequent visits.
Contact us today, online or at (877) 361-2363, for current BMW oil change pricing information and wait times.
Come to BMW of Warwick for a BMW Oil Change Near You
The service center at BMW of Warwick is conveniently located close to East Greenwich, so that you can get a BMW oil change near you. You can even schedule service online. While you're here, check out our new vehicle specials. We hope to see you soon!
Still doing research? Find out how to rotate tires at home or take a closer look at your BMW warning lights and find out what else you should watch out for!